the artist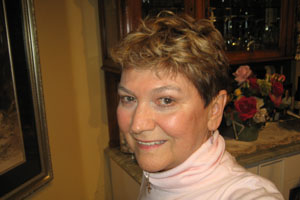 Artist's Statement
Everything works together driving synergy forward to explore new ideas and push boundaries. My goal is to create beauty and make the world a better place and bring out the best in others. The most recent two years I began painting portraits of homeless people including situations that surround the homeless issue; the collection is substantial and growing. The body of work has proven to be life changing for many involved.
I strive to expand my range within visual arts. I do not want to control the end result therefore I began using acrylic pours which I found to be freeing and interesting.
My traditional work includes many artistic mediums: bronze and ceramic sculpture, installations, large murals, pencil and ink drawings, and a range of others. I am a painter with many diverse interests. Sometimes I lie awake at night my head is spinning with new ideas. As a result I am a prolific artist.
I enjoy being in the world regardless of the chaos, I see the potential.
Bio
As a native Canadian, our family moved to Southern California when I was thirteen, and I have lived here since then. My education includes two Bachelors degree from California State University, Fullerton -- the first in Business Administration and I then pursued my passion and completed the second degree in Fine Arts, with a concentration in drawing and painting.
Resume
Awards
JW Marriott Corporation
Student Purchase Awards

Saddleback Community College
California State University, Fullerton

Oakton Foundation for the Arts, Oakton, Virginia - 1st Place June 2018
Galleries and Museums - Previous Exhibitions
Dan Simone Gallery, Valley Center, Ohio - February 2018
Trinity School at River Ridge, Minnesota - April 2017
Brick Lane Art Gallery, London, UK - December 2016 - January 2017
Lankershim Arts Center, North Hollywood
Laguna Beach Museum of Art
Irvine Art Museum
John Wayne Airport
Five Foot, Laguna Beach
Private Co-sponsored Exhibitions
Sacramento Fine Arts Center, 2019
Arizona Art Alliance, 2019
Newport Beach Art Exhibition, 2019
Published Work

Featured in Edge of Faith Magazine, April 2018
Architectural Exhibit, Pregerson Interchange

Active Memberships

CIVA (Christians in the Visual Arts) since 2017
WCFA (Women's Caucus for Arts)
Arizona Art Alliance since 2018